Detroit's Artisan Boutique Hotel
Newly refurbished and newly discovered, Trumbull & Porter has undergone a major renovation touching all aspects of the hotel including 144 guest rooms, drinks and dining, a spacious fitness center and an outdoor courtyard that has become the place in Detroit to see and be seen. Modern amenities are thoughtfully appointed, as guests enjoy designer rooms with custom furniture built by Michigan artisans. An impressive collection of art and commissioned installation art can be found throughout the common spaces. Located in the revived Corktown neighborhood. Trumbull and Porter abides by a philosophy proudly in support of Detroit, its artists, and marriage equality for all couples.
The Trumbull and Porter hotel is right in the middle of Corktown, Detroit's most historic (and coolest) neighborhood. We're just minutes away from downtown Detroit area attractions as well as everything Corktown has to offer including restaurants, pubs, breweries, historic homes, the Eastern Market, the celebrated Michigan Central Station, Ford Field, Comerica Park, Cobo Center, and Detroit's RiverWalk.
so much to do so little time
FUEL FOR THE FUN
Brunch is big in Corktown. Savor made-from-scratch comfort food at Folk, creative dishes at Brooklyn Street Local or several vegetarian options and a bloody mary and mimosa bar at Bobcat Bonnie's. Bagel fan? Detroit Institute of Bagels is affectionately called the "best bagel place ever" by locals, and Thrillist.com agreed, naming it one of the top 12 bagel stores in the United States (outside New York City) in 2018.
MINDER MICHIGAN AVE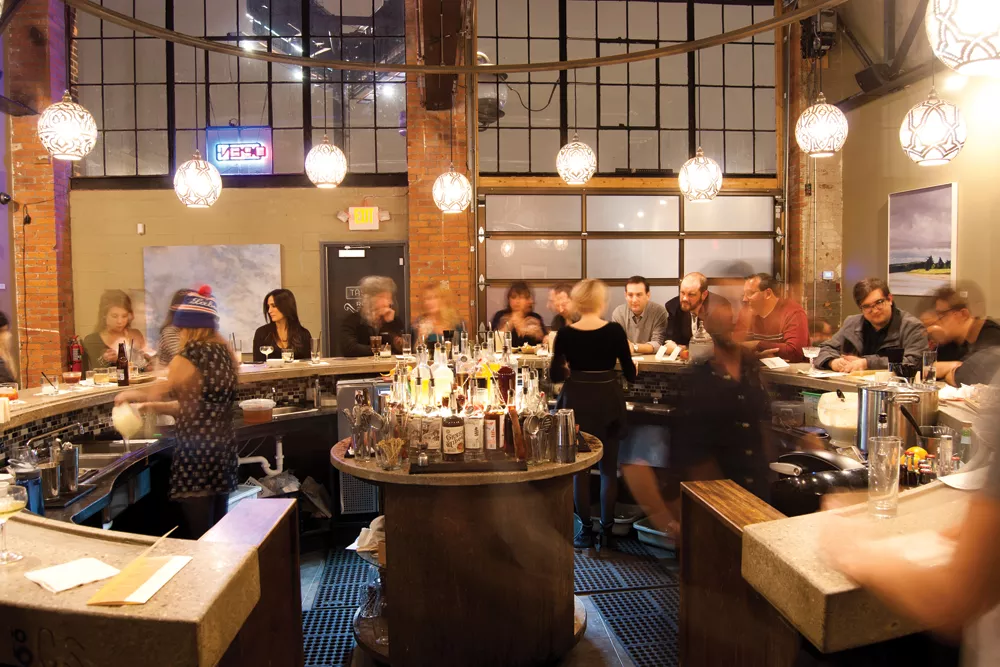 Explore The Corner Ballpark on the site of old Tiger Stadium. If handcrafted spirits are your passion, taste away and take a tour at distillery Two James Spirits. As your next stop, search out Eldorado General Store, stocked with vintage clothing and other treasures.
SAVORIES & SOCIALIZING
There's a cornucopia of enticing dining options, many with charming outdoor patios. Mudgie's Deli & Wine Shop is where sandwiches like The Barrett, The Ivey and The Brooklyn are served and 100+ different beers are poured. Pair bocce ball and brick-oven pizza at Ottava Via, play board games at Batch Brewing Company, share a plate (or four) at Takoior cuddle around the community courtyard campfire at Trumbull & Porter.
Art installation video compilation
Don't just take our word for it-check out what our favorite influencers are saying about Trumbull & Porter.
Featured art postcards sell in our sundry shop